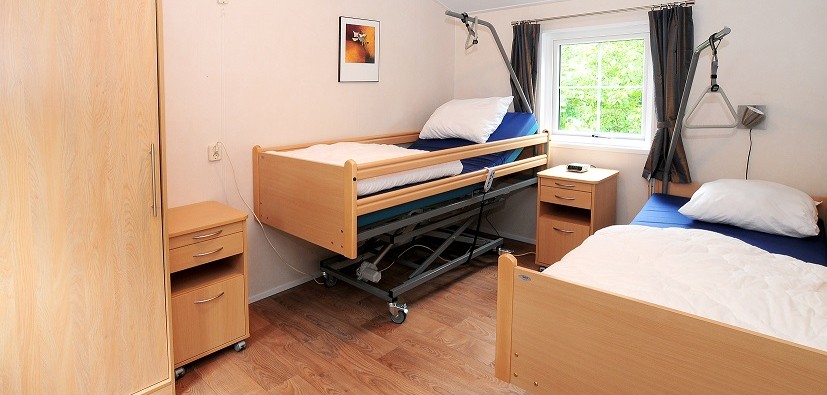 Chalet less abled 4p
Max. 4 persons
This spacious chalet measures 50m2 and is also suitable for 4 people. In addition to the usual conveniences, such as a dishwasher and a combi-microwave, this chalet has had a number of adjustments made to it. This means that it is suitable to move around inside the chalet in a wheelchair, the toilet has been raised and there are handrails in the toilet and the shower. The kitchen has been adjusted in height and the height of the washbasin is adjustable. The bed is electrically adjustable. If you have any other needs, contact the reception and we will see how we can help you!

Characteristics:

Max. 4 persons
(Combi) microwave
Television present
Disabled
Amount Bathrooms: 1
Amount Bedrooms: 2
Keuken in hoogte verstelbaar
Elektrisch verstelbaar bed
Verhoogd toilet en verstelbare wastafel

Availability & booking

First choose your day of arrival, afterwards you can chose the day of departure.