Outdoor centre Boomkroonpad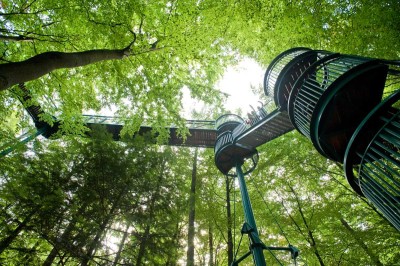 In the State forest area Gieten/Borger, you will find the outdoor centre Boomkroonpad.
This area offers the possibility for a lot of activities, such as walking through a tree root tunnel, building cabins, making bread rolls or walk one of the many hikes in the area.There is even a horsetram riding through the area, along the most beautiful spots of the state forest.
In the Forester Kuhn House you will find a intresting presentaition about the forest life.
State park Dwingelderveld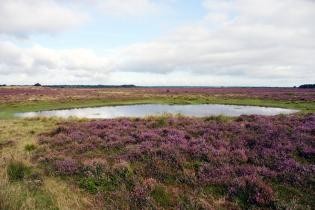 The Dwingelderveld is Europe's largest wet moorland area. It is covered by numerous fens and marsh flats featuring a wide variety of rare plants. At the same time, the moors are a habitat for rare species of butterflies and birds. The northern part of today's national park has been wooded since the mid-nineteenth century. There are beautiful pine forests in the Lheederzand and Lheebroekerzand, concealing small islands of idyllic moors and fens, such as the Zandveen (Sandmoor) and Groote veen (Big moore). The many characteristic juniper shrubs, clustered in vast thickets, are a very prominent feature.
The Dwingelderveld National Park is a heathland and woodland reserve of 3,700 hectares in the south-western part of the province of Drenthe in the Netherlands. This folder will help you find your way in the Dwingelderveld. Extensive moors, idyllic fens
Walking
In the whole of the Dwingelderveld, there are more than sixty kilometres of walking routes you can follow. These are well-known walking routes with the familiar posts. Along five nature-study routes you can find boards with information about the surrounding scenery. At the Spier entrance there is the start of a two-and-a-halve kilometre paved walking route, which is ideal for people that have difficulty walking.
On your bike
Cyclists have 40 kilometres of cycle track at their disposal. Parts of the track are surfaced with asphalt and others with shells.
Groote Zand Hooghalen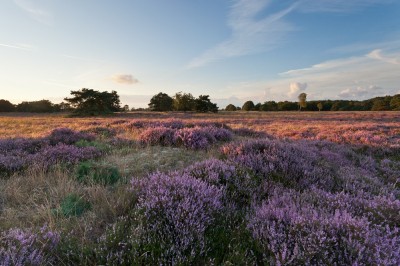 Hiking and biking the area is freely accessible on roads and paths. From the parking lot at the Herinneringscentrum Westerbork begins a circular poles walk. This performs both by the great sand as by the adjacent forest. Below you will find the hiking route. The bike path on the great Sandy is a must-do for cycling enthusiasts.
Do you want to book for a period longer than 3 weeks? Contact in that case the camping itself directly by phone or email.