Hunnebedcentre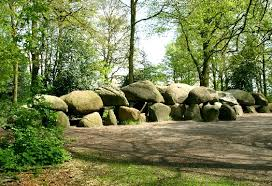 The Hunebed Centre – a journey through 150,000 years of history
Imagine a layer of ice 1 kilometre thick. That was the north of Holland during the Ice Ages. When the ice melted, it left behind thousands of large boulders, carried here by the ice from Scandinavia. Around 5,000 years ago the first farmers used these boulders to build the impressive stone tombs we call Hunebeds. You can still see 54 of them standing in the local countryside. And the largest one of all, over 22 metres long, stands right next to the Hunebed Centre.
Drents Museum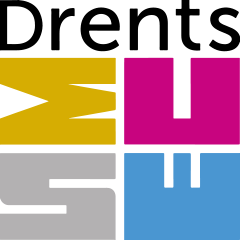 With over 90.000 objects, the Drents Museum collection is one of the larger collections in the Netherlands. In terms of size and quality, the Archaeology collection is one of the most important in Northwest Europe. Part of this collection is presented permanently and is often shown in international exhibitions.
The History of Drenthe collection illustrates the material culture of ordinary men and women living in Drenthe between 1750 and 1950. The Art 1885-1935 collection is regarded as one of the top five collections for this period in the Netherlands. Much work in this broad collection was donated by the estates of the artists through the Stichting Schone Kunsten (Fine Art Foundation), and this is unique for the Netherlands. Since the ING Collection donated 273 works in 2010, the Contemporary Realism collection is regarded as one of the most significant in the Netherlands.
Open-air Museum Ellert and Brammert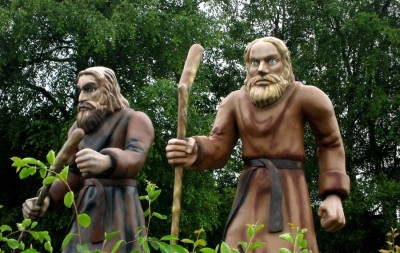 "I am in a wonderful country" Vincent van Gogh wrote to his brother Theo in 1883. This country was Drenthe. To this day, the province breathes the spirit of years ago. Marvellously preserved megaliths, prehistoric graves, invite the tourist to take a step back in time.
This step can be taken at the "Ellert and Brammert" open air museum in Schoonoord. Situated in the Ellertsveld area, this museum brings the past of South East Drenthe back to life. A number of different homes and buildings reconstruct life in the region, starting as small as a turf cottage. But the collection also includes a Saxon farmhouse, a tollhouse, a school and even a prison. Also you can enjoy a snack and a drink at the old country inn. A playground and a childrens farm complete the museum.
Once the giants Ellert and Brammert used to raid the surrounding area. Now they stand at the entrance of the museum to attract the eye of the plubic. In the cave of the two robbers, part of the legend is depicted using threedimensional scenes.
Turn the clock back a century for a few hours!
Do you want to book for a period longer than 3 weeks? Contact in that case the camping itself directly by phone or email.