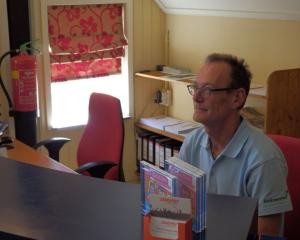 You are welcome in our reception with all your question, regarding reservations, facilities, offers and availability. We are also able to inform you about how to spend your day in the region, like special events, musea's or attractions.
Our reception is opened daily from the 29st of March till September 30th. The business hours are from 9 am till 5 pm.
In the winter we are available by phone from Monday to Saturday 09.00 till 17.00.
Mini Market
During your stay our mini market offers you the option for fresh bread rolls, a news paper or some small groceries. In our mini market you will find coffee, tee, soda's, wine, spreads for on bread and milk products. The mini market is opened during reception business hours.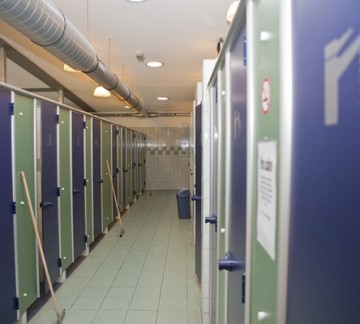 Sanitary facilities
Our sanitary facilities are among the most modern at dutch campsites. Diana Heide has three heated sanitary blocks, two of which are accessible to the disabled. It is very environmentally friendly, State-of-the-art building equipped with a number of private sanitaircabines with a toilet, shower and sink. These booths are all for rent starting from 5 €-per day, these rates are flexible with long term stay. The use of any other sanitary facilities (including showers) is free.
Washing facilities
Diana Heide is facilitated by a modern laundry room with washing machines, tumble dryers and ironing facilities.
Prices for washing
Washing machine € 5.00 (For one wash cycle including detergent)
Dryer € 2,00 ( One cycle)
Use of Ironing board or bolt FREE
Use of showers FREE
Use of hot water FREE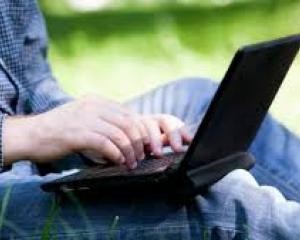 Wi-Fi
A paid Wi-Fi connection is available on our campsite, and is possible from € 2,50 a day. Perfect option to keep in touch with your family and friends during your holiday.
Rates:
1 day € 2,50
2 days € 5,00
3 days € 7,00
4 days € 9,00
5 days € 10,00
6 days € 11,00
1 week € 12,50
2 weeks € 25,00
3 weeks € 32,50
1 month € 37,50
There is also option to get a plan for a longer period, please ask our staff at the reception.
Do you want to book for a period longer than 3 weeks? Contact in that case the camping itself directly by phone or email.